Custom Landscape Design
Designs that transcend the ordinary.
Start your journey to an exceptional landscape through our conceptual and collaborative design process.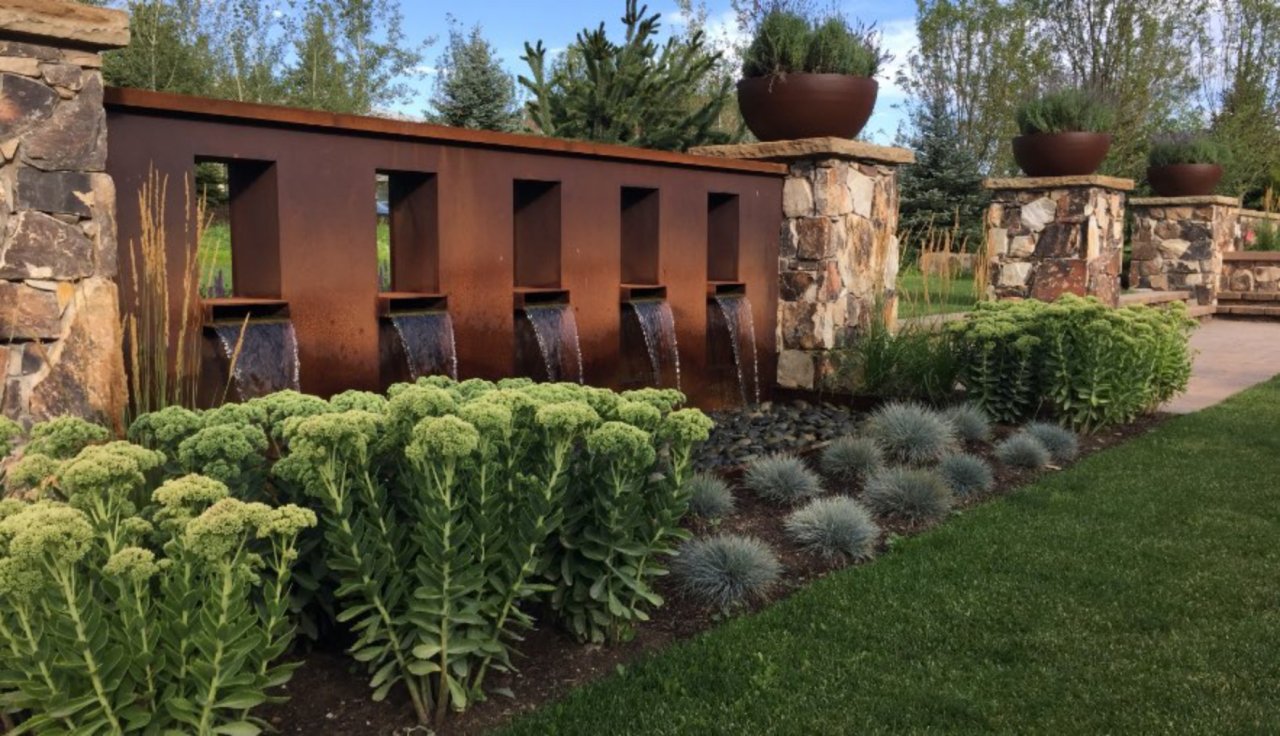 Making the impossible possible through design.
The grandiose backdrop of imposing mountains, vast deserts and challenging hiking trails spark the creative mind — and the adventures that await in Utah's natural playground fuel the human spirit. As you seek to carve your place in nature and enjoy it with the people you love, our design team will make your seemingly impossible ideas possible.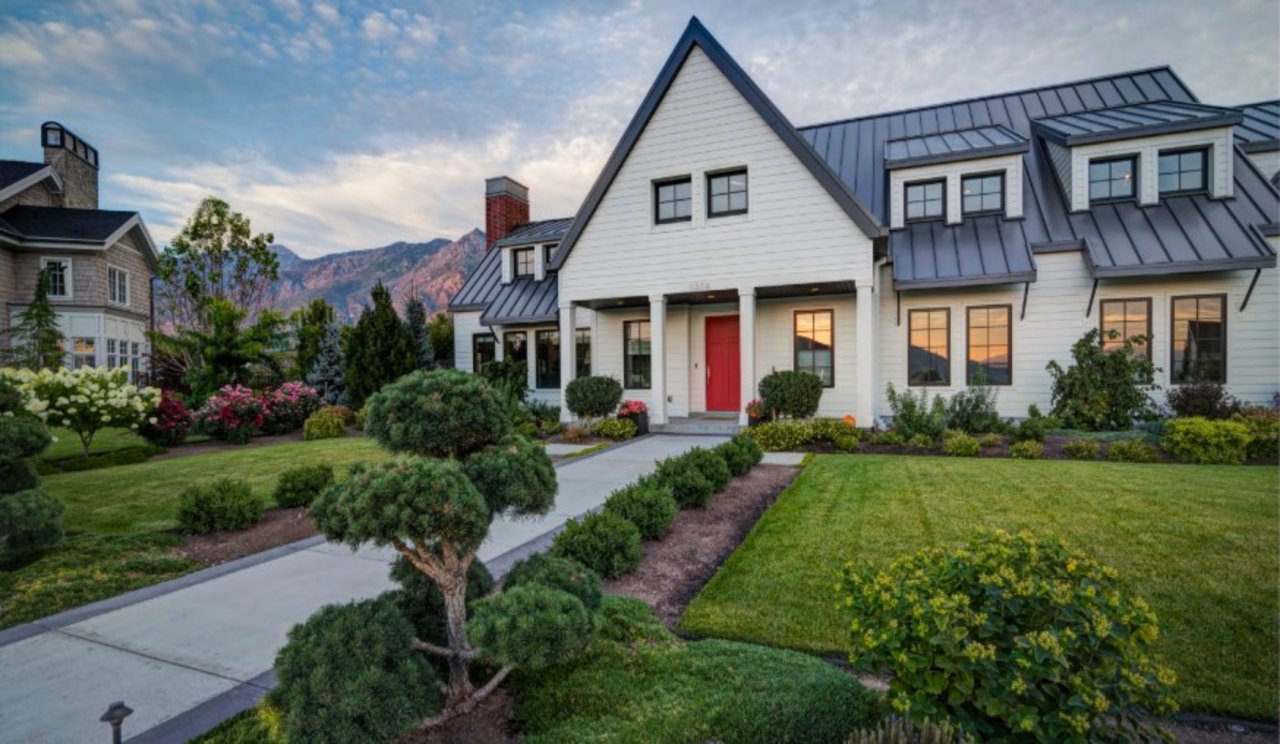 A process inspired by you.
We know that your luxury landscape is an important investment. That's why, at Sunline, we take great care to listen, understand and appreciate your unique values and vision. This caring attitude goes hand-in-hand with our passion for helping you realize your dream of memorable weekends at home, surrounded by family and friends.
Our Process
The steps towards a visionary design.
Below are the steps you can expect to go through as we design your dream landscape.
1
Make an initial inquiry.
After contacting Sunline Landscapes for the first time, our team evaluates your project and returns your call or email within three business days. Fit is important to us. Due to overwhelming demand, Sunline Landscaping cannot accommodate every request we receive.
We carefully assess every inquiry. We will let you know whether we can take on your project or if we have to decline due to factors like scope, budget or location.
2
Schedule a site visit & meet with us.
If there's a good fit between us, we'll schedule a visit to your property. At this first meeting, we'll discuss your vision, goals and budget. Your design team will also listen to your ideas and help you create a wish list for your project. An overview of budget and pricing for different landscape elements will be explained to ensure we're all on the same page.
Based on your feedback and the scope of work needed, you'll be presented with a design fee for your project. Design fees typically amount to 1–3% of the total project cost.
3
Approve your design.
Once a design contract has been signed, and a deposit paid, the design phase begins:
Site survey & base plan
We visit your property to gather detailed measurements, grades, and house elevations. We'll also take more photos. We use this information to create a complete scaled base plan for your site.
Property research
We'll determine if any by-laws, zoning, lot coverage, offsets, or conservation will affect your project. This information will also aid our designers.
2D concept presentation
You'll be presented with a 2D concept plan along with an estimated budget for the build cost. We want to hear your thoughts about the concepts and any changes you may have.
Refined concepts & 3D renderings
Seeing is believing. Your approved drawing is turned into an immersive digital 3D model. The 3D model paints a clear picture of what your landscape will look like once completed.
Scope of work & final estimate
When you're ready to approve the design, Sunline prepares an itemized final construction estimate with a detailed scope of work.
4
Sign construction contract & pay deposit.
When you've decided to proceed, we formalize your contracts. All you need to do in this step is review and sign the contract and pay a project deposit.
Sunline Landscapes believes in doing things by the book. If a permit for your job is needed, we initiate the permit application on your behalf.
5
Get introduced & oriented.
At a pre-construction meeting, you'll have a chance to meet with your project manager. This person will be your single point of contact throughout the project and keep you updated. They'll also review our plan to complete your project in the most efficient way possible.
6
Construction begins!
Sit back and relax. We take care of all the details during development and keep you informed on a need-to-know basis.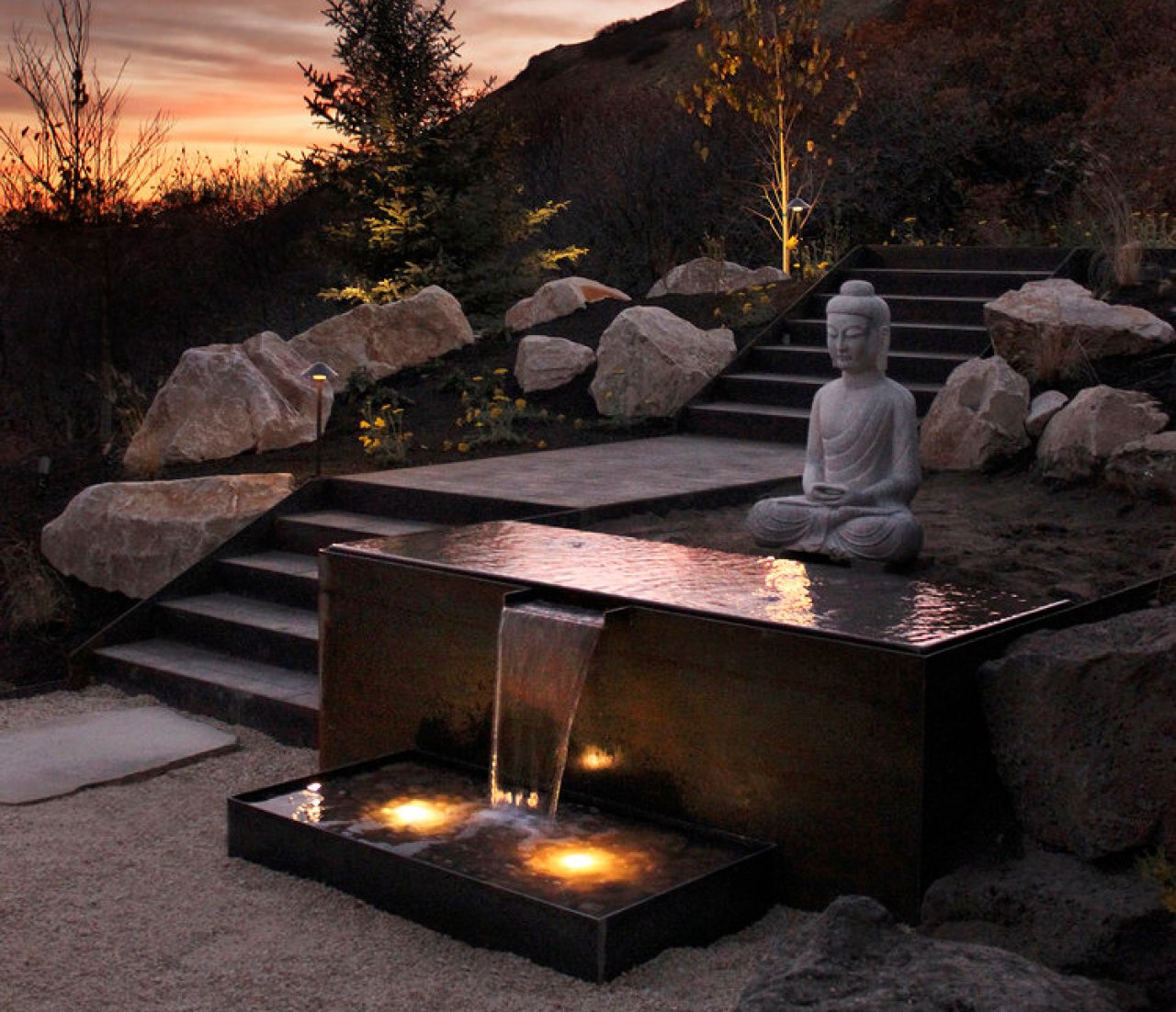 Luxury Landscapes
Spark your imagination.
Start writing your project's wishlist and get inspired by browsing our services.
"Our house is modern and we wanted the landscape to match. Sunline understood what we were trying to do and did a great job. Happy customers!"
- Eric M.
Book a consultation today.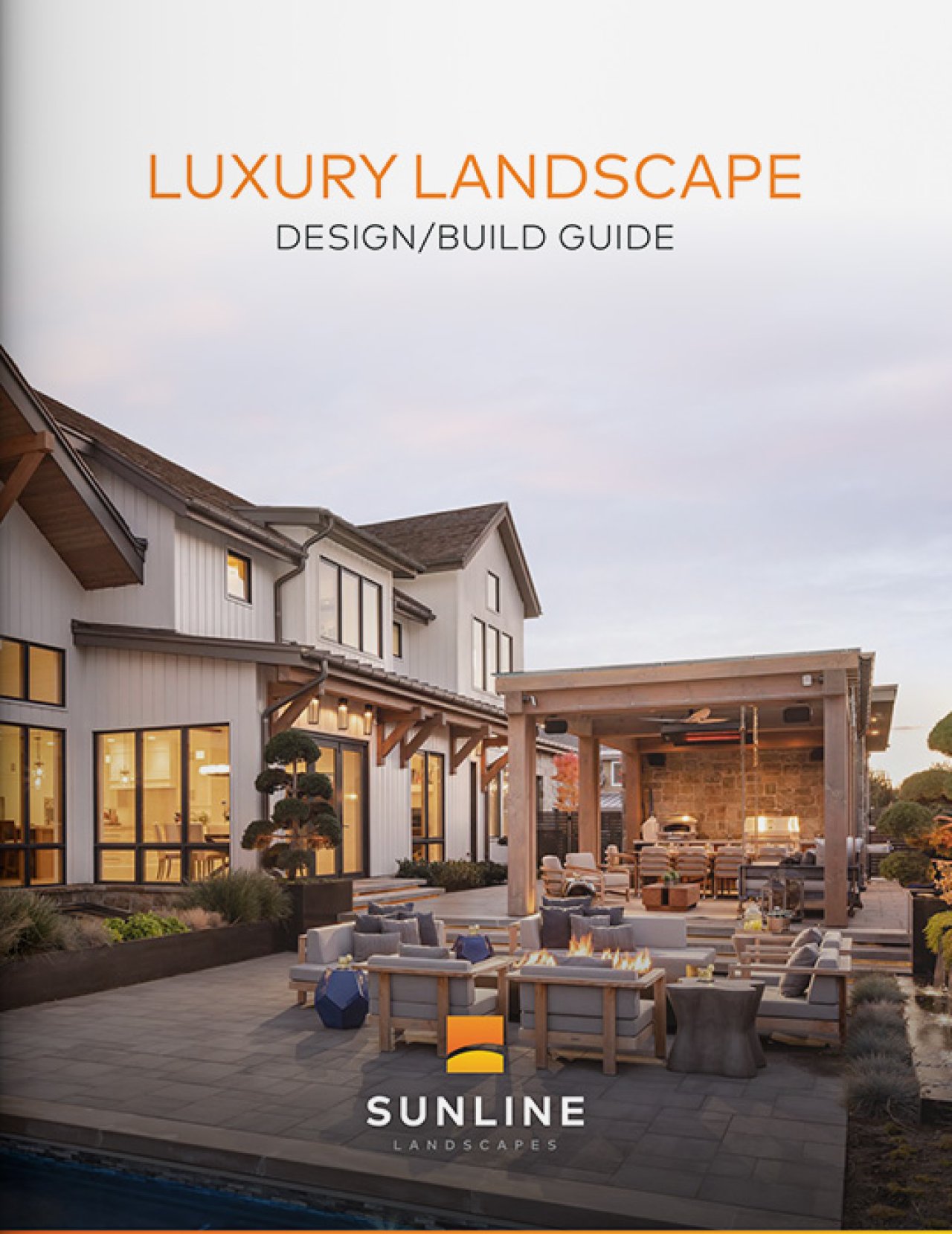 Ready to create the landscape of your dreams?
Download our free guide and discover everything you need to know before hiring a landscape company.